Projects for 2013
What are we planning?
The final 2013 block of 6 sessions will have four parallel strands:
writing websites using HTML/CSS/Javascript
writing games and animations using Scratch (from MIT, http://scratch.mit.edu/)
introduction to programming with Python & Pygame
working as teams to build both hardware and software projects, using technology such as Raspberry Pi / Arduino with Javascript, C or other programming as required.
Each project strand will have its own website which the students will be update with their experiences, ideas and cool projects!
A little about the technologies
The Arduino
An Arduino is a small computer that will interact easily with the real world. That is, it can operate lights, motors, loudspeakers and other equipment with little or no need for additional electronics. Likewise, it can receive input from switches, light detectors and lots of other sensors. It is easily programmable and most importantly, cheap. This means that it is practical to use Arduinos to build simple robots and to automate all sorts of things around the house.
Working with the Arduino is made easier by the availability of special boards called 'Shields'.  These can be plugged directly into the Arduino board Lego-fashion and add features such as WiFi, GPS and even speech recognition to the Arduino.
The Raspberry Pi
The Raspberry Pi is a credit-card sized computer that plugs into your TV and a keyboard. It's a capable little PC which can be used for many of the things that your desktop PC does, like spreadsheets, word-processing and games. It also plays high-definition video.
Python - Programming Language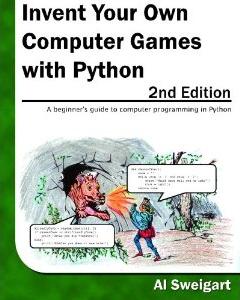 Introduction to programming with Python & Pygame
If you (or your child) are  planning to attend the Python stream, it will help a lot if you can download (& install where necessary) the following. How To videos are available at http://inventwithpython.com/videos/
Please ensure that you know where the Python folder is located (put a shortcut on the Desktop) and put all relevant files in that folder
.
Sponsors
CoderDojo Bray is free of charge because of the volunteer efforts of our mentors, sponsorship from HLB Sheehan Quinn (www.sheehanquinn.ie), generous equipment donations from HiberniaEvros (www.hetg.ie), individual donations, and provision of a venue by the Presentation College Bray.
CoderDojo Bray could not happen without the help of all our sponsors and donors, and we are very grateful for it.
If you would like to make a donation, provide equipment, or help out, please contact us at bray@coderdojo.com. Any funds or equipment donated will be used solely to support the running of CoderDojo Bray.